Shopping Cart
Your Cart is Empty
Thank you for your business!
You should be receiving an order confirmation from Paypal shortly.
Exit Shopping Cart
NORWEGIAN FIELD TARGET & AIRGUN CLUB
26th-28th May 2022 eftc2020.eu (2022) EFTF Europeans - Grupont, Belgium

25th June 2022 Danish Field Target Open - Aalborg, Denmark

22nd-24th July 2022 whftc2022 WHFTO Worlds - Ravazd, Hungary

2nd-7th August 2022 wftc2022 WFTF Worlds - 00071 Pomezia RM, Italy

13th-14th August 2022 Czech HFT Open - Tuhan, Czech Republic

10th-11 September 2022 ehftc2000 WHFTO Euros - Choltice, Czech Republic

28th Sept-1st October Bulgarian FT Open 2022 - Varshets, Bulgaria
No responsibilty is taken by NFTAC for the accuracy of these dates. Please check the relevant websites.



Iflg. Broennoysundregisteret (www.brreg.no) har ingen organisasjoner registreringsplikt i frivillighetsregisteret.
Contacts :- 6320 Isfjorden 3629 Nore 3512 Honefoss 1718 Greaker
Click here for document covering temporary export of equipment (Norway only)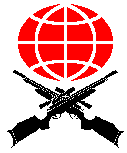 /